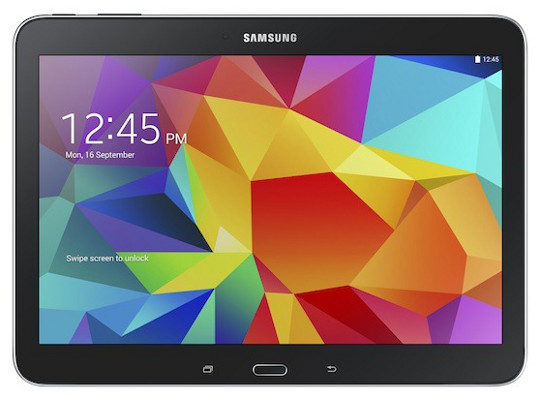 This past week Samsung announced their latest trio of Android tablets, dubbed the Galaxy Tab4 series. The three models have varying screen sizes—7-inches, 8-inches, and 10.1-inches—but all have the exact same 16:10 aspect ratio and 1280 x 800 screen resolution.
Unlike Samsung's Pro series of high-end tablets released earlier this year with high-resolution screens, the Galaxy Tab4 line is shooting for more of the low-end of the tablet spectrum, which is a bit perplexing because Samsung usually tends to price their tablets toward the high-end of the market.
Samsung has yet to reveal the prices of their new Galaxy Tab4 series, however, so that point will be key. Samsung has stated that the new devices will be available globally at the start of 2Q 2014, so they should be turning up very soon.
The Tab4 range basically all have the same specs, just different screen sizes. They run Android 4.4 KitKat and are powered by 1.2 GHz Quad Core processors with 1.5 GB of RAM and 16 GB of internal storage space (there's also an 8 GB 7-inch model), along with a microSD card slot for expansion.
The tablets sport 3 megapixel cameras on the back and 1.3 megapixel front-facing cameras. They come in Wi-Fi only options, Wi-Fi plus 3G and Wi-Fi plus LTE. Each model comes in both black or white.
The screen resolution is something to question about this line of tablets when considered for reading purposes. 1280 x 800 on a 7-inch screen is pretty low by today's standards, much less on 8 and 10-inch screens. As far as e-reading goes, there are definitely some better choices out there in terms of screen and text clarity. That's one thing I've always found a bit puzzling about Samsung's mid-range tablets—the use of lower resolution screens than competitors—and these ones are no exception.