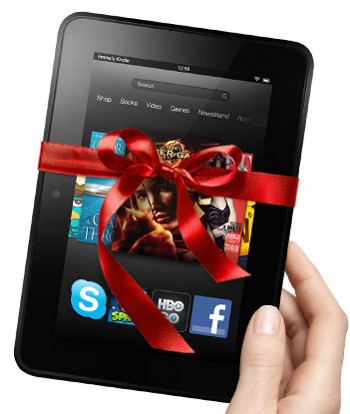 Another week, another Kindle sale. And this time it's a pretty good one.
Amazon is trying to unload some more Kindle ebook readers, Kindle Fire tablets, and Kindle accessories for Mother's Day. Amazon is also running sales on ebooks right now too with The Big Deal: Kindle Books Up to 85% Off.
This is a typical sale as far as prices go for Amazon's ereaders and tablets. The basic Kindle can be had for $49, and the Wi-Fi Kindle Paperwhite is $99. That's $20 off the regular price of each. But oddly the 3G Paperwhite isn't in on the discount.
As far as Kindle Fire tablets go, the 7-inch HDX is marked down to it's usual sale price of $199. The 8.9″ Kindle Fire HDX is $339, and the Kindle Fire HD is $119.
Additionally, Amazon is offering 20% off select Kindle accessories through May 11, 2014.
Kindle eReaders and Tablets
Basic Kindle – $49 ($20 off)
Kindle Paperwhite – $99 ($20 off)
Kindle Fire HD – $119 ($20 off)
Kindle Fire HDX 7 – $199 ($30 off)
Kindle Fire HDX 8.9 – $339 ($40 off)