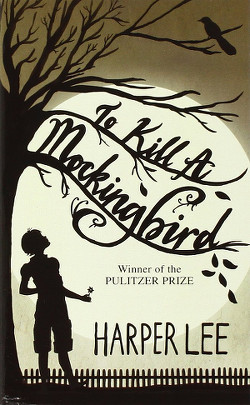 Harper Lee's To Kill a Mockingbird is regarded as a masterpiece of American literature, and it's finally getting released as an ebook this summer, marking the end of one of the longest digital holdouts.
HarperCollins, Lee's publisher, made the announcement on Monday, stating that the Pulitzer prize-winning novel will be available as an ebook starting July 8th, 2014.
An audiobook version of the popular classic will also be made available for download. It will be based on an existing reading on CD that is narrated by Sissy Spacek.
HarperCollins also plans to release an enhanced edition ebook with some extra material, the nature of which has yet to be revealed.
To Kill a Mockingbird was first published in July 1960, and became an instant classic. HarperCollins says that over 30 million copies have been sold worldwide, with that number climbing by more than 1 million copies per year.
It was the one and only book that Harper Lee ever published. She turned 88 years old today. In the announcement released through her publisher, Lee reportedly said: "I'm still old-fashioned. I love dusty old books and libraries. I am amazed and humbled that Mockingbird has survived this long. This is Mockingbird for a new generation."
via: The Guardian