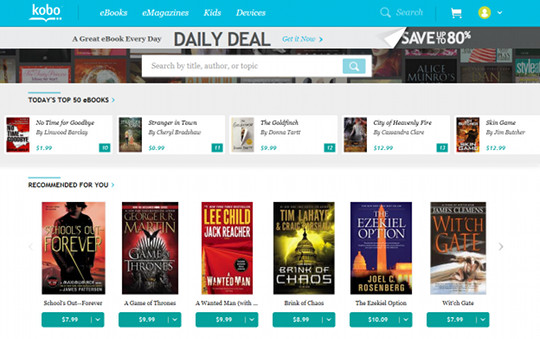 When Kobo redesigned their website last year, they removed the section from their ebook description pages that specified what format the ebook was available in.
Most of Kobo'e ebooks are available for download in ePub format, so it's not an issue most of the time. But not all of Kobo's ebooks are available in ePub, which presents an obvious problem at times, especially for people that don't use Kobo's ereaders or apps.
Kobo uses their own proprietary KePub format for most ebooks, and these only work on Kobo apps and devices. If you are not using a Kobo device you can download the ePub version and sideload it, but in some cases there is no ePub option available.
The problem is that in most cases you don't know that an ePub format ebook is unavailable until after purchasing the ebook and then finding out that there's no ePub download option.
There is one workaround to avoid this problem that frequent Kobo customers know to use.
The trick is to get a sample of the book that you are planning on getting before buying it. Do this by hitting the "Save Preview" button on an ebook's description page. Then use a web browser to view your library list at Kobo.
If the ebook is available in ePub format, either DRM-free or Adobe DRM, it says what the download options are next to the book's cover. If the area is blank then there is no ePub available. Note that it won't have a blue download button available for a sample, but it will say if download options exist.
It was much easier with Kobo's old website when it showed the format on the book's description page.