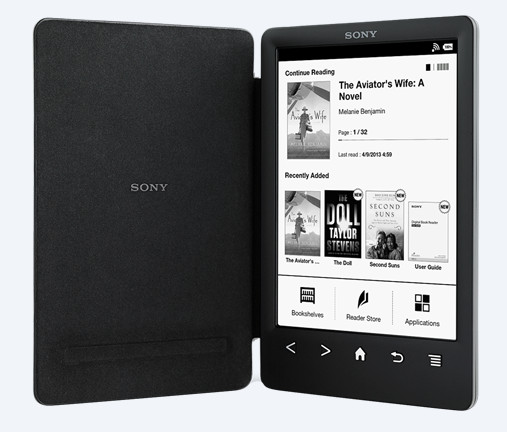 After Sony decided to close down their ebook stores in North America, Europe and Australia, the writing was on the wall that the Sony Reader line of ebook readers would be coming to an end as well.
Personally I always figured that was a just a matter of course—Sony isn't going to spend time developing a new ebook reader after closing their ebook stores—but that wasn't enough to convince some people.
Some thought that Sony might still remain in the hardware game and continue to release new readers, or develop an ereader for Kobo after partnering with them to send over their ebook customers after closing the Sony Reader store.
But now there's conformation from a Sony rep via a German ebook blog, Lesen.net, that says there will not be a successor to the PRS-T3—that's the end of the line for Sony. The Sony rep explained that their ereading business is simply no longer economical to operate.
That's not at all surprising given Sony's history. And considering the PRS-T3 was never even officially released in the United States, it makes no sense that they would make a new model (if Sony isn't going to bother releasing a device that already exists, then there's no chance they are going to create a new one and release it). It's not like hardware sales for Sony Readers are a big revenue stream for Sony.
While Sony is exiting the ebook business, they've still got a leg in the epaper industry with their Sony DPT-S1 PDF Reader. It's more of a specialty product for businesses as a paper replacement device, but Sony plans to continue producing and selling it.