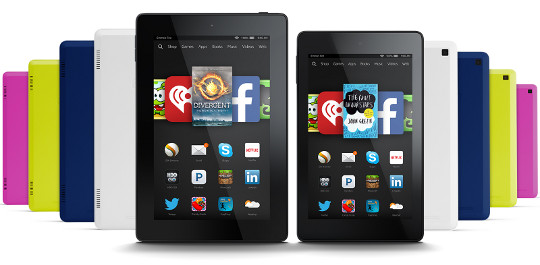 This is a quick note to mention that I've updated the Kindle Comparison Table with all the new Kindle models currently being offered. The table lists all the older Kindle models for reference too.
There are so many different Kindle models available that's hard to keep track of them all. The chart helps keep things organized and makes it so you can see all the most important information in one place.
Having to choose between all the different models isn't easy. Right now there are eight different kinds of Kindle ebook readers and Fire tablets being offered, and that's not counting some of the older models that are still available as well.
Then add all the different cellular and Special Offers variations of each model, along with the different color choices and memory configurations for the Fire tablets, and there's literally over 80 different individual units to choose from. It's amazing Amazon can even keep track of them all and get the right ones to the right people.
Check back next month for some hands-on reviews and comparisons of the new Kindles. I plan on reviewing the Kindle Voyage, new Kindle Touch, and the $99 Fire HD 6.