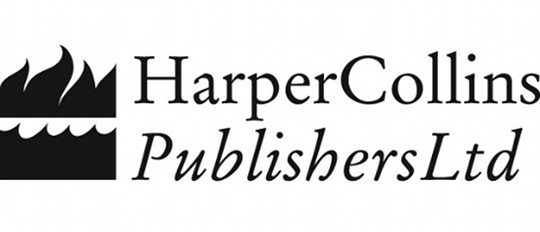 HaperCollins has started using a new digital watermarking DRM, in addition to regular ebook DRM, to add additional security to their ebooks.
HaperCollins and LibreDigital are the first companies to start using Digimarc's new Guardian Watermarking DRM technology, which inserts unique, traceable code into ebooks at the time of transaction.
The watermark DRM gives publishers the ability to track piracy and locate the source of distribution. It's unclear exactly what kind of information is embedded in the code. The press release states that the watermark can enable a publisher to connect a pirated file to a specific distribution or transaction, but the watermark itself doesn't contain any personally identifiable information.
But apparently it can. The next paragraph in the press release goes on to say that the platform does allow for the inclusion of visible social watermarks—such as the customer owner, date of purchase and file protection information—both for personalization and to discourage unauthorized redistribution.
Digimarc claims that their digital watermark is extremely difficult for pirates to locate and remove (that's probably because not many have tried yet). They say that it is invisible and placed throughout an ebook, and it can be added to ePub, PDF and Mobi formats.
To track piracy, Digimarc's service crawls the web 24×7 searching for watermarked identifiers located within content. Then when a watermark is detected, they give the unique identifier to the publisher to match against transaction records.
Unlike regular ebook DRM that locks ebooks into certain platforms, like Amazon and Apple, to limit how consumers read ebooks, this new watermark DRM is intended more for tracking and limiting illegal distribution. On the surface it's much less intrusive than traditional DRM because it's invisible to the consumer, but it has the potential to be more intrusive depending on how it is used.
It remains to be seen if Digimarc's digital watermark DRM will have any impact at all on ebook piracy.
The number one thing that publishers fail to realize is that the vast majority of people who pirate ebooks aren't all going to magically turn into paying customers if all the pirated ebooks are gone. They always want to equate the number of pirated copies to a number of lost sales, but that doesn't work. Most pirates would never buy the ebook even if there were no pirated copies—they'd just turn to something else they could get for free or for cheap. Publishers seem to think only rich people with disposable incomes pirate ebooks, not low income people that would never spend $14.99 to begin with on a single ebook.
It's hard to see how placing new watermark DRM on ebooks is suddenly going to change anything. There's still the matter of enforcement. Digimarc claims that they can take action against pirates by sending offending websites DMCA notices and getting search engines to de-list the pirated content. In short, nothing new.
I came across the video below while researching Digimarc. Between the over-the-top presentation and the narrator's campy voice, it's practically a comedy.
Digimarc's Heavy-Handed Video