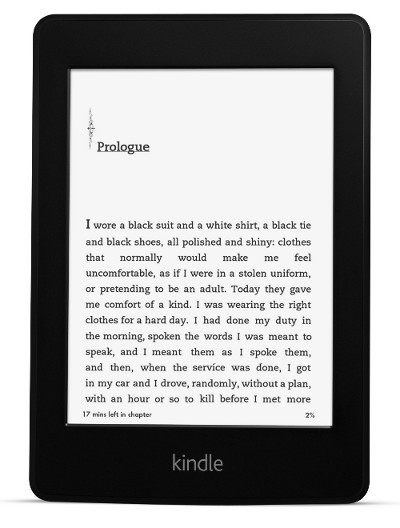 This week Staples is running a sale on the 2nd generation Kindle Paperwhite. It's the Special Offers version that normally sells for $119. Through Saturday, October 4th it's marked down to $99 at Staples.com.
Twenty dollars off may not sound like much, but that's about as cheap as the Kindle Paperwhite ever gets. Amazon doesn't even sell the refurbished ones that cheap.
At lot of people think the new Kindle Voyage is too overpriced, and for half the price it's hard to argue against the Kindle Paperwhite.
And with the new $79 Kindle starting to ship this week, the Kindle Paperwhite for $20 more is definitely a much better value with the added frontlight, the higher resolution screen, and longer battery life.
Even at $119 the Kindle Paperwhite is the best value Kindle compared to the Kindle Voyage and new Kindle Touch. $99 makes it even better.
Staples doesn't have the non-ad model available for sale, however, but if you don't want the ads you can always pay an extra $20 at anytime to get them removed.