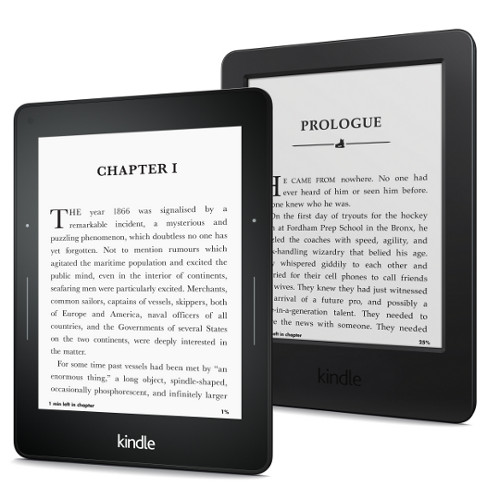 I've got some bad news for those of you that use Kindle Active Content, the games and apps designed specially for E Ink Kindle ebook readers.
Amazon has decided to drop support for Kindle Active Content on newer Kindle models. In fact neither the Kindle Voyage or the new touchscreen Kindle support Active Content at all.
Most people don't use Kindle Active Content, myself included, so this change has largely gone unnoticed, even with the $79 Kindle being out for nearly a month. But now reports are turning up on Kindle forums and online about the missing games and apps.
Yesterday I tested this out and I can indeed confirm that Active Content is no longer offered on the Kindle Voyage or 2014 basic Kindle. Owned titles simply do not appear on these devices, and searching the Kindle store brings up nothing but ebooks.
However, Kindle Active Content is still available on the Kindle Paperwhite and older Kindles, and searching the Kindle store still shows these titles for download and purchase.
According to reports, Amazon has decided not to offer Kindle Active Content on new ereaders moving forward. They feel that people generally prefer using apps on phones and tablets instead of E Ink devices.
Amazon started offering Active Content way back in 2010 before everyone owned tablets. Games and apps never really turned out to be very popular on Kindles. Most people don't even know they existed, so it's not surprising to see them go.