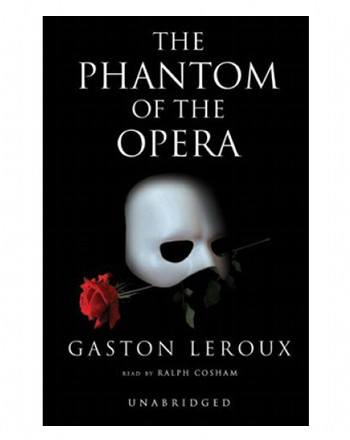 Amazon and Audible are giving away The Phantom of the Opera this month as the free Whispersync for Voice audiobook and Kindle ebook combo.
They seem to be stuck on darker stories ever since Halloween for these monthly freebies. Seems kind of like an odd choice given the time of year. I was fully expecting to see something like A Christmas Carol available this month. 🙂
Nonetheless, after you "purchase" the free copy of the Kindle ebook, you get the option to download the professionally narrated audiobook for free.
The Kindle book is normally free anyway but the audiobook sells for $14.95, so it's definitely worth nabbing it if you like audiobooks. This particular audio title is 7 hours and 35 minutes long.
The audiobooks aren't Kindle exclusive; you can listen to them with various Audible apps and devices.
The freebies are apart of a monthly promotion for Amazon's Whispersync for Voice feature that syncs Kindle ebooks and Audible audiobooks together using Kindle reading apps and Fire tablets, so you won't lose your place when switching back and forth between reading the ebook and listening to the audiobook.
Additionally, Fire tablets and the Kindle Android app support Immersion Reading to highlight words on screen as the audiobook reads them aloud.
Here's the description of The Phantom of the Opera via Amazon:
The story begins with an investigation into some strange reports of an "opera ghost", legendary for making the great Paris opera performers ill-at-ease when they sit alone in their dressing rooms. Some allege to have seen the ghost in evening clothes moving about in the shadows. Nothing is done, however, until the disappearance of Christine during her triumphant performance. With an increasing pattern of fear and violence, The Phantom of the Opera begins to strike, but always with a beautiful young performer at the center of his deadly desires.