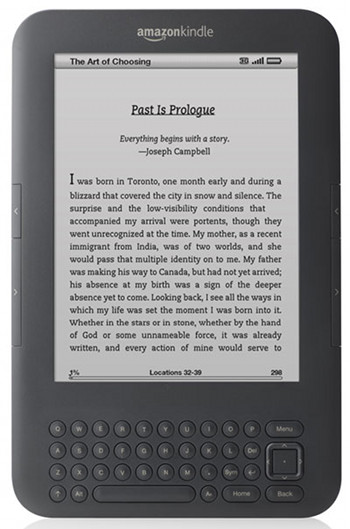 The Kindle Keyboard is over 4 years old now, but that hasn't stopped Amazon from issuing a software update to fix some problems with the web browser.
The new software version is 3.4.1. The update will download and install automatically over wireless, which can sometimes take a few weeks, or you can manually download and install the update if you want it now.
The directions and download links for installing the update can be found on the Kindle Keyboard Software Updates page at Amazon. There are different packages for the WiFi-only model and 3G models, so make sure to get the one for your specific Kindle. The update file is only about 80KB.
I came across this new update on the official Kindle Forum. I was unaware of problems with the Kindle Keyboard's web browser. According to jbulldog, the reason the browser was acting up was because of a security issue:
It is a small update, but for people who rely on the KK's browser to check email and other log-in websites and services, it really is a big deal. Responses by those websites to the POODLE attack locked the Kindle's browser out because it used an older form of security. With the new update, the browser uses more modern security that is not shut out.
It's somewhat surprising to see Amazon fix a problem with a Kindle that they stopped selling new about 2 years ago now. It's good to see they aren't abandoning older Kindles entirely.
The 3G Kindle Keyboard was the last Kindle to allow using the web browser with 3G; all the newer ones can only browse the web over Wi-Fi. So that's a pretty big deal for those that still use a Kindle Keyboard, once known as the Kindle 3.