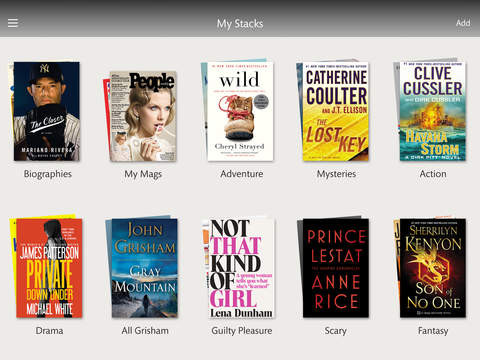 Sometimes it seems like someone on the inside at Barnes and Noble is secretly trying to take down the Nook business from the inside out.
That's about the only thing that could explain the continued bad decisions that keep sending more and more people away from Barnes and Noble's Nook devices and Nook books.
This time around, B&N has changed how their Nook book DRM key is generated.
This hasn't stopped people from being able to remove the DRM from their Nook books; it just makes it a little bit more of a hassle. The main thing that the new DRM is doing is sending what few remaining Nook customers that are left away because they don't want to deal with B&N's nonsense anymore.
This comes after Barnes and Noble inexplicably removed the option to download purchased Nook books from user accounts last fall. They decided they didn't want customers to have access to their purchased books anymore; they only want books to be accessible through Nook apps and Nook devices.
Could you imagine the uproar if Amazon suddenly removed the option to download Kindle books? Even though most people don't use the download option very often, having it taken away without warning would send people into such a frenzy that it would probably break the internet.
But somehow Barnes and Noble thinks they can get away with it despite the fact that Nook revenues have been steadily declining year on year by huge margins.
B&N is so out of touch with Nook customers that it's actually pretty sad. All they see is the bottom line and what they want; it's like what the customer wants doesn't matter to them at all. They are going to do things their way. Take it or leave it. And clearly, most people are leaving.
New DRM Key – What it Means
If you've used one of the alternate methods to download Nook books now that Barnes and Noble has taken away the option and you've had trouble removing the DRM from a Nook book, that probably means it's using the new DRM key.
The new DRM code isn't being used for everyone yet; it appears to change when you update your credit card info or other details on your Nook account.
B&N's DRM used to generate a unique DRM key from user's credit card numbers; now it's being generated and stored in a different way.
To get access to the new DRM key, you need to download the Nook books using the Nook Study program, which can be a bit difficult because it doesn't work very well. But once you get the new code you can use a different method to download.
All the information about working around the new DRM code for Nook books can be found in Apprentice Alf's latest DRM-removal tools package. The new 6.1.0 version of the tools includes help with getting the code and how to liberate your purchased Nook books from Barnes and Nobles inept grasp permanently.