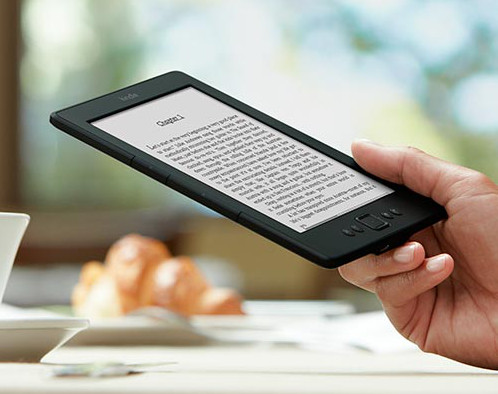 Yesterday Amazon announced new pricing plans for their cloud storage service, and with it comes some bad news for Kindle owners and Kindle app users.
In a highly-questionable move, Amazon has removed the free 5GB tier. This means that Kindle users can no longer add personal documents to their Kindle accounts for free using email, web browser plugins, or Send-to-Kindle apps without paying for a cloud storage plan.
There are a couple ways to still get the free 5GB storage option, but you either have to have an Amazon prime membership or own a Fire device.
It's puzzling that Amazon would make this kind of move. You'd think they'd at least include owners of Kindle ereaders into the free plan, but that doesn't appear to be the case.
Previously anyone with an Amazon account could add up to 5GB of personal documents to their Kindle account, even if they only used Kindle apps and didn't own a Kindle device.
I received an email about this last night but the totality of the move didn't register at first because it's not clearly stated:
Thanks for being an Amazon Cloud Drive customer! Amazon Cloud Drive is introducing new unlimited storage plans.

You can now save all your photos in one place with the Unlimited Photos plan for $11.99/year, plus 5 GB for videos and files. Or, if you have more than photos that you need to keep safe, the Unlimited Everything plan is perfect for all your photos, video, files, and documents, for $59.99/year. Prime members automatically receive Unlimited Photos benefits for free.

What happens to my current plan?
Since you are a Fire device owner, you automatically receive unlimited storage of photos you take with that device, plus 5 GB of free storage for photos, videos, and other files.
The weird thing is I don't even own a Fire device anymore and don't have one registered to my Amazon account, so I don't know why I got that exception.
The new low-tier plan costs $11.99 per year, so at $1 per month it isn't exactly breaking the bank, but whenever a company removes what was previously advertised as a free feature, there's going to be a major uproar.
Kindle device and app owners don't have to worry about their previously uploaded files disappearing, as Amazon has stated that "all of the files you have previously stored in Cloud Drive are still accessible" in other versions of their emails that don't have the Fire device exception.
Users should still be able to use email and the Send to Kindle apps to deliver content to their Kindle apps and devices for free, but the files won't get added to your Kindle account for syncing like before. To make this work you probably need to go to the Manage Your Content and Devices section at Amazon, go to settings, and disable personal document archiving.
I say "probably" because I couldn't get Amazon support to confirm this. I tried to use the chat option to get more details but no one knows what's going on, and after getting forwarded to four different people without getting an answer I gave up, especially after they decided to direct me to Amazon Canada support for some strange reason. So I submitted an email to Kindle support and will update this post if I get more info.
Update: So now that the dust has cleared, this is basically all a big misunderstanding (or a failure to provide adequate info on Amazon's part), coupled with a glitch that made deliveries to Kindles not work properly for a few days. The bottom line is Kindle Personal Documents are now separate from the cloud drive, again. At least for those that don't have a cloud storage plan. In that case you can access your Kindle personal documents from the Manage Your Content page, so it's basically like it was before Amazon decided to merge the two together. For those with a cloud plan, you can also access them from the Kindle Personal Documents folder on your cloud drive.
Details from Amazon's Kindle forum moderators:
To clarify, after sending a document using your @kindle email address, it is now considered a Kindle Personal Document. These files are not counted towards a Cloud Drive storage plan. Before this recent change, these files counted towards your 5GB of storage, but that is no longer the case. You can access these files from the Manage Your Content and Devices page along with your other Kindle content….

…Our Send-to-Kindle feature is having some small intermittent issues, at the moment. Our Development team is aware of it and working to correct the situation. This may be why you've seen some issues sending documents recently.