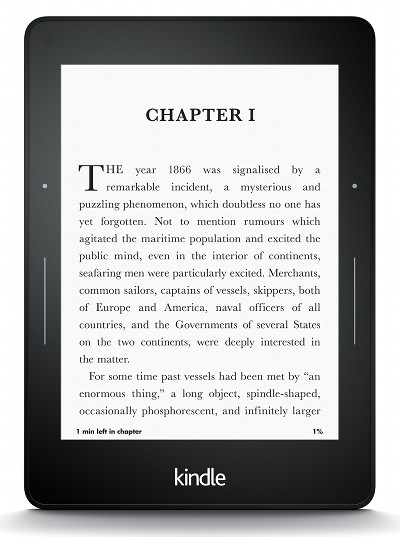 You wouldn't know it by visiting Amazon's Australian Kindle Store, but the Kindle Voyage is now available in Australia.
Amazon's authorized Kindle retailer in Australia, Dick Smith, is now selling the Kindle Voyage for $299. They also have Amazon's official Origami cover/stand for $74.95.
Currently only the Wi-Fi model is being offered; the model with 3G wireless isn't listed.
The Kindle Voyage was first released back in October. Amazon has been slowly rolling it out internationally since then, but it's still not available in several countries, not nearly as many as the Kindle Paperwhite, but hopefully that starts to change over the next few weeks.
The Kindle Voyage is Amazon's premium Kindle. It has the sleek, lightweight design and is the only Kindle with a 300 ppi E Ink screen and page button sensors. It also has a flush front screen and an automatically adjusting frontlight, which are also unique features.
Aside from the hardware, though, the software is exactly the same as the Kindle Paperwhite and entry-level Kindle, so if you want to save some cash you might as well go with one of those, but if you want the best hardware go with the Voyage.
Checkout my Kindle Voyage review for more details and a video walkthrough showing the device in action.