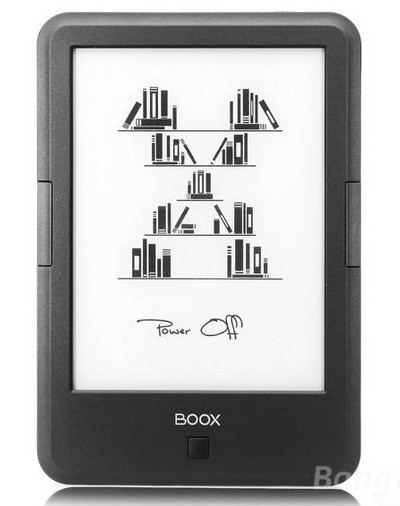 The Onyx Boox C67ML is a 6-inch ebook reader that runs Android 4.2.2. It first launched back in November 2014.
Now a newer version of the C67ML has just launched, and it comes with an upgraded higher contrast E Ink Carta display and twice the internal storage space, 8GB instead of 4GB.
The processor has been boosted up from 1.0GHz to 1.2GHz as well, according to the spec sheet.
The new model is available on Banggood.com, a Chinese wholesale website, for $146 with free shipping.
That's $23 more than the original Boox C67ML with the Pearl screen and 4G of storage space, which is still available as well.
Aside from the upgraded screen, the increase in processor speed, and added storage space, all the specs and features are the same between the two models.
Back in January I reviewed the AfterGlow 2, which is a rebranded Boox C67ML. I experienced some software issues but most other reviews are positive and don't mention the same problems.
The Boox C67ML has a lot of features going for it, including an open Android operating system that can install a bunch of reading apps. This model doesn't come with Google Play preinstalled, but you can root the device to add it or just use alternate appstores or sideload apps.
The physical page buttons are a nice bonus feature to have too, along with the frontlight, the microSD card slot, and support for text-to-speech and audio.
Check out my AfterGlow 2 review and video walkthrough to get an idea of the advantages and disadvantages of the Boox C67ML. I wouldn't be surprised if the AfterGlow gets re-released with the same upgrades soon, especially since it's been unavailable for the past couple months.
Onyx Boox C67ML Specs
6" inch E Ink Carta display.
1024 x 758 px resolution (212 dpi).
Capacitive touchscreen (2-point).
Built-in frontlight.
Android 4.2.2 OS.
Processor: Dual-Core Cortex A9 1.2GHz.
512 MB RAM.
8GB internal storage space.
Memory card slot (up to 32GB).
Micro USB 2.0.
3.5mm headphone jack.
Wi-Fi.
Text-to-speech supported.
Languages: Simplified Chinese & Traditional Chinese, English, Spanish, Finnish, French, Croatian, Hungarian, Italian, Norwegian, Polish, Portuguese, Romanian, Russian, Swedish, Turkish, Slovak, Slovenian.
Supported formats: Adobe DRM, PDF, EPUB, TXT, DJVU, HTML, RTF, FB2, DOC, MOBI, CHM, PDB; Audio: MP3, WAV; Images: JPG, BMP, GIF, PNG.
Battery: 1700mAh Li-Polymer.
Dimensions: 170 x 117 x 8.7mm.
Weight: 225 grams.
Onyx Boox C67ML (8GB Carta model)