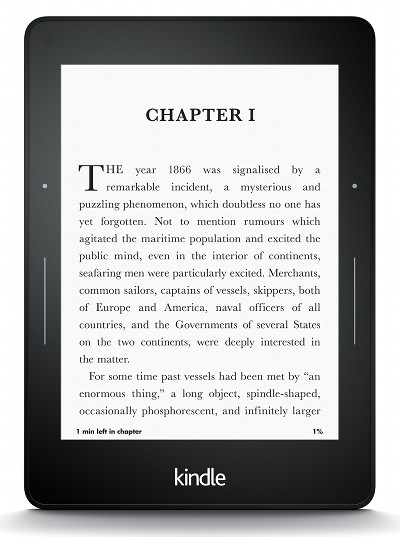 Last month Amazon started selling refurbished Kindle Voyages, but at the time they only had the 3G model for $219, which is $50 off the regular price of a new one.
Now Amazon has also started selling the cheaper non-3G model as well. It costs $169, and is the refurbished Special Offers Kindle Voyage. Special Offers means it has ads on the homescreen and on the sleep screen, but they can be permanently removed for an extra $20.
At $30 off the regular price of a new Voyage, this is the cheapest a Kindle Voyage has ever been. Amazon has yet to put them on sale even once.
So if you've been holding out to purchase a Kindle Voyage because of the high price, getting a refurbished one is one way to save some money.
Refurbished Kindles have been tested and certified to look and work like new, and they come with the same 1 year warranty as a new Kindle, so they're a pretty safe bet.
It's surprising that it's taken Amazon this long to start selling refurbished Kindle Voyages considering that the device had been out for almost 1 year now.
There's no evidence yet, but most people assume that Amazon is going to release a new updated Kindle Voyage soon. Amazon is known to release new models each year, and they certainly aren't replacing the Kindle Paperwhite 3 since it was just released a couple months ago. The price of the original Kindle Voyage might go down even more over the next few months.