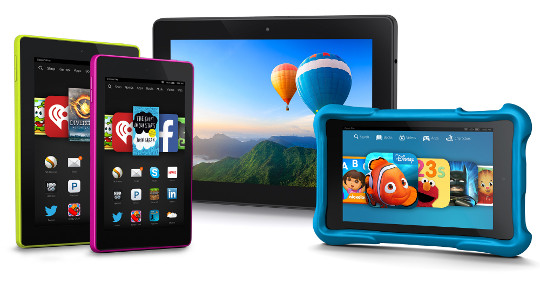 Recent history suggests that Amazon is likely to announce new products soon, and it could happen as early as this upcoming week.
Looking back at the past few years, Amazon has announced new Kindle ereaders and Fire tablets in the month of September. Last year they unveiled their lineup of new devices on September 17th.
The year before, news dropped about the Paperwhite 2 in early September and the new Fire tablets were announced on September 25th.
Going back to 2012, new Kindle ereaders and Fire tables were announced the first week of September.
It doesn't take a genius to figure out that Amazon is most likely getting set to unveil their new lineup of devices for 2015 in the next week or two.
Signs are already pointing to an imminent announcement. Every year before a release becomes official, detailed rumors crop up online about the upcoming new devices.
This year is no different. WSJ is reporting that Amazon is going to be releasing a $50 Fire tablet, similar to the 6-inch version they offer now but with some cutbacks on hardware.
Amazon is also expected to release new 8-inch and 10-inch tablets, according to the report. That would be a change from the 7-inch and 8.9-inch sizes that are currently offered.
The article also references some other projects that Amazon is working on, such as a tablet with a 3D screen and an ebook reader battery that can last two year per charge—don't expect those anytime soon, though.
A $50 Fire tablet makes a lot of sense for Amazon since their tablets are strongly geared toward selling content and products from Amazon. A lot of low-end tablets have been selling for around $50 for awhile now, so Amazon might as well capitalize on the lower end of the tablet market too, especially since the high-end market is so competitive with the iPad in strong control.
As far as Kindle ereaders are concerned, the article doesn't mention any new models specifically but that doesn't mean there won't be a new Kindle or two. Amazon just released a new updated Kindle Paperwhite 3 a couple months ago, so that's not going anywhere, but there's a chance the Kindle Voyage and/or the entry-level Kindle could be updated.