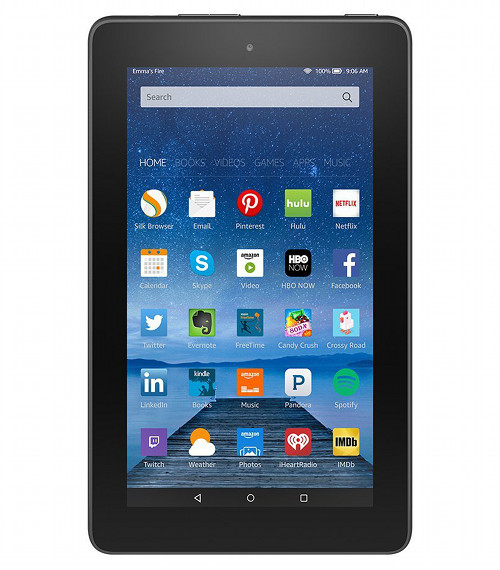 Amazon's new $49 Fire tablet was officially released on September 30th. I've been giving it a workout the past couple of days to see how well it performs.
Amazon clearly had to cut some corners to get the price down to $50, but the fact of the matter is it's a pretty decent tablet for the price. Other than the low resolution (171 ppi) screen there's not really much to complain about.
So far the $49 Fire tablet has been running fast and smooth. The quad-core processor doesn't get bogged down when multitasking.
The touchscreen responsiveness is good. The build quality is solid, though with a cheap plasticky feel to the back panel.
The new Fire OS 5 is a nice change. It's based on Android 5.0 Lollipop, but it's a closed off version with Amazon's custom UI.
Amazon has finally ditched the homescreen carousel and soulless black background from previous Fire tablets. For the first time ever you can now set wallpapers, even custom wallpapers. There are some new accessibility features as well with Fire OS 5.
The tablet has a new OS and a new $49 price, but at the core it's still the same exact Fire tablet as previous generations, with the same features and the close tie-in with all of Amazon's services and products.
The biggest change is the addition of a microSD card slot on this year's line of Fire tablets—a surprising twist that few expected to happen. Even the $49 Fire has a microSD card slot, and it supports cards up to 128GB (good thing too because it only has 5GB available).
I'll post an in-depth written review of the $50 Fire tablet after using it more. Here's a video review showing the device in action.
P.S. I'll be posting a review of the Fire HD 8 as well. It's a lot nicer than I thought it would be—it's super thin and light and has a nice premium quality feel to it.
$49 Fire Tablet Video Review