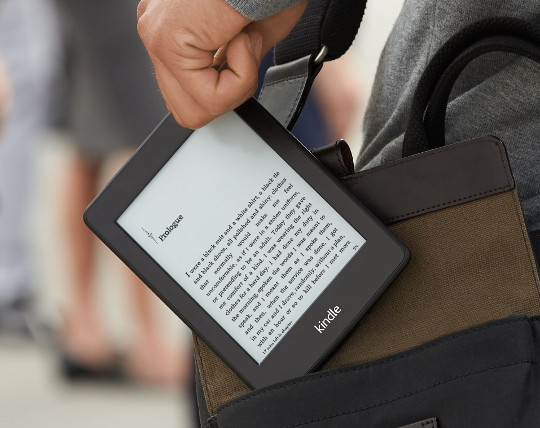 Amazon is running a 3-Day sale on their line of Kindle ebook readers, all except the Kindle Voyage, which Amazon never puts on sale for some reason despite the fact that it's majorly overpriced (you can get two Paperwhite 3's for the same price as one Voyage—those must some really expensive page turn sensors).
The best deal is the 300 ppi Kindle Paperwhite 3 for $99. That's a great deal for an ebook reader with the best E Ink screen available on the current market.
The Kindle Paperwhite 3 (here's my review of it) was just released back in July so it's pretty surprising to see it priced below $100 so soon after its release.
Maybe Amazon really does have a new Kindle Paperwhite in the works that they are going to release next month.
Amazon also has the entry-level Kindle on sale for $20 off, taking the price down to $59. The Kids Kindle Bundle is marked down to $79 as well. Both are exactly the same Kindle; the bundle just comes with a back cover and a two year warranty.
I'd go with the Paperwhite 3 over the entry-level Kindle a million times to none. Honestly the basic model just isn't very good. It has a cheap plastic, bulky design and a fuzzy-looking outdated screen from 5 years ago, with no light. Even at $59, you'd be better off waiting for the newer entry-level model to get released if you don't want the Paperwhite 3.
Kindle Sale Links
Kindle Paperwhite 3 for $99
Kids Kindle Bundle for $79
Kindle for $59