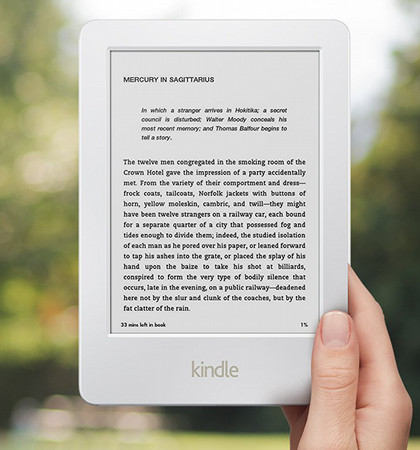 Earlier this year Amazon started selling a white version of their entry-level Kindle but only in China and Japan.
Now Amazon has started selling the white Kindle from a few of their European websites as well.
Amazon UK, Amazon Germany, and Amazon France all now offer the white model.
It's still the same entry-level Kindle as before, so it's hardly worth talking about the addition of a new color, but it raises some interesting questions.
Why does Amazon only offer the white Kindle in a few select markets?
Will it be rolled out to other countries as well?
Does this mean they aren't going to release a new entry-level Kindle this year? It doesn't make sense to add a new version that's going to get replaced in a few weeks.
Perhaps Amazon was experimenting with bringing back a white Kindle in Japan and China and it was selling well enough to add it to more regions.
After all, the Kindle was originally white instead of black like it is now. The first two generations of Kindles and the first Kindle DX only came in white. Now pretty much all ebook readers come in black only, except the Nook.
Now if Amazon would just add some larger screen size Kindle variations…