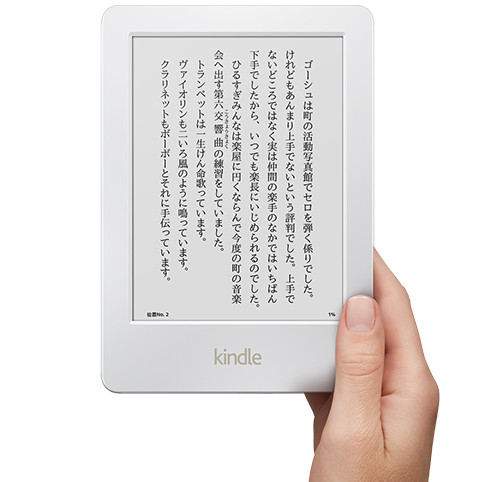 Amazon has started offering a white version of the current basic entry-level Kindle in China and Japan.
The new white Kindle is available on a pre-order basis from Amazon.co.jp and Amazon.cn, and will be released on April 8th.
It's considerably odd that the white variation is only available in China and Japan.
Usually any new Kindle product is released in the United States before anywhere else.
Does this mean people in other countries will be getting the option to choose which color Kindle they want in the near future?
For the first two and a half generations of its existence, the Kindle only came in white, the original Kindle, Kindle 2, and Kindle DX.
Then with the release of the Kindle 3, they later renamed it Kindle Keyboard, Amazon started offering a graphite version in addition to white.
A lot of other brands were using black frames at the time, and Amazon followed suit. There's an optical illusion that makes text appear darker with a black border.
Then Amazon switched to offering a cold grey color that only lasted for less than a year with the Kindle Touch and Kindle 4. Since then Amazon has only offered black with the next basic Kindle, the first gen Paperwhite, and current models.
It's good to see that they are bring back the Kindle's original color choice, even if it is only available in certain locations.