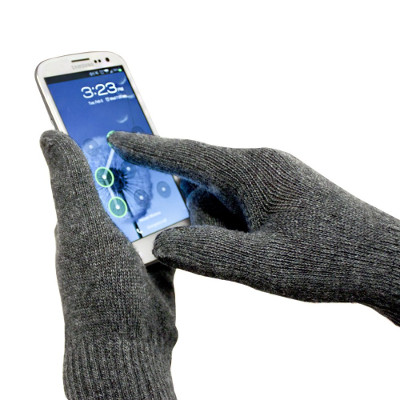 A stocking stuffer idea that you probably haven't thought of is a pair of winter gloves that support using touchscreens on tablets, phones and ereaders.
One of the problems with the combination of cold weather this time of year and mobile devices is the fact that touchscreens don't respond to regular winter gloves.
So if you want your hands to stay warm and still be able to interact with your touchscreen devices you have to get gloves specially designed to work with touchscreens.
There are tons of different brands, sizes and designs being sold on Amazon.
Some just have the touch-enabled technology in the thumb and fingertips of the gloves. Others like GliderGloves have touch response along the entire hand and fingers.
Amazon has these Timberland gloves on sale this week, but there are other brands with better reviews, like these gloves from iGotTech.
I haven't used any of these personally so I can't comment on how well they work, but I noticed Amazon advertising them on their daily deals page and thought they could make an interesting gift idea this time of year. It's easy to forget that you can't use touchscreen devices while wearing gloves.