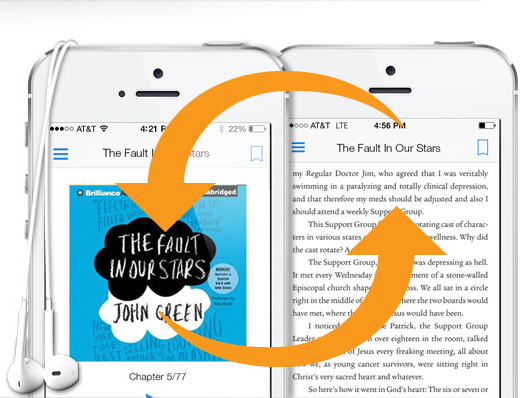 Amazon doesn't update their free ebook and audiobook pair every month like they used to, but they've finally got a new title listed this month for their free promo.
It's the first book in the Oz series, The Wonderful Wizard of Oz. You can get both the Kindle ebook and Audible audiobook for free this month (or whenever Amazon feels like changing it again).
To get the free audiobook just make sure to check the box to add Audible narration below the buy button for the Kindle ebook (technically the audiobook is only free after you "buy" the free ebook copy).
If you missed the check box option you can always uses Amazon's Matchmaker tool to find audio companions for your Kindle books.
The ebook is usually free anyway, but the professionally narrated audiobook isn't, so if you like audiobooks being able to get one for free is a nice perk.
The reason Amazon gives these titles away is to help promote their Whispersync for Voice features that syncs reading position between Kindle ebooks and Audible audiobooks.
Fire tablets and the Kindle Android app also support Immersion Reading, which highlights the words on the screen as the audiobook is read aloud.