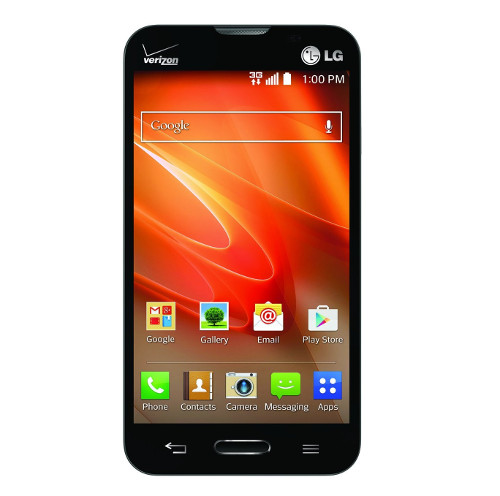 Over at Amazon the LG Optimus Exceed 2 smartphone is on sale for $11.99. It usually sells for cheap but this is taking it to a new level of affordability.
It's a Verizon prepaid phone but you can bypass activation with Verizon and just use the phone over WiFi as a portable media device for things like music, videos, and ereading.
If you don't want to use it as a phone through Verizon, it's basically like getting a 4.5-inch Android tablet for $12.
Considering all the people that read on smartphones these days, this is about as cheap as it gets for an ereader, and it can install a bunch of Android reading apps so it can be used for just about any kind of ereading.
The LG Optimus Exceed 2 doesn't have a high-end screen like some smartphones. It has a 4.5-inch 800 x 400 resolution display for 199 ppi, which okay for reading but not great.
You can still use it as a phone too for calls and texting over WiFi with Google Voice. That makes it a good option as a secondary phone or what's basically a free phone for someone that has WiFi access at work, home, or school.
The LG Optimus Exceed 2 runs Android 4.4.2 KitKat and comes with Google Apps and Google Play for installing apps and games. It has a 5MP rear camera with LED flash, 4GB of internal storage, and a microSD card slot for cards up to 32GB. Battery life is rated at up to 12 hours of talk time.