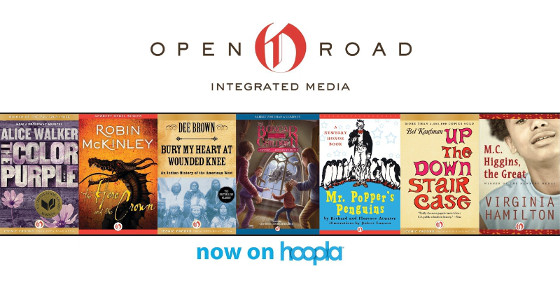 This past week Hoopla Digital expanded their digital collection further by inking a deal with Open Road Integrated Media to add their catalog of ebooks to Hoopla's service.
Hoopla's audiobooks partner, Dreamscape Media, is also going to be working to convert Open Road's ebooks into audiobooks to make them available for library lending as well in the near future.
Hoopla Digital is very similar to OverDrive in that they offer patrons of public libraries free access to digital content.
All you need is a library card from a public library that supports Hoolpa.
You can search a list of libraries that offer Hoopla's service on Hoopla's register page. Currently over 925 libraries are included in the system.
Hoopla offers a wide range of digital content, not just ebooks. Their catalog consists of over 440,000 movies, TV shows, music albums, ebooks, audiobooks and comics.
Video content can be borrowed for 3 days, music content for 7 days, and ebooks, comics and audiobooks for up to 21 days.
Hoopla's content can be accessed via apps for iOS and Android and directly from Hoopla's website.