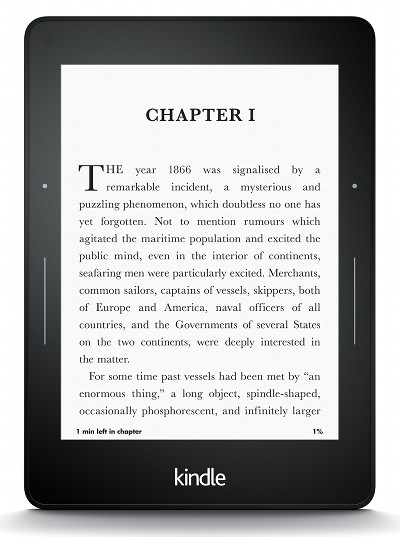 Amazon has officially released the Kindle Voyage in Canada. It's been well over a year since it was released in the United States, so I guess it's better late than never.
A lot of people like to blame Amazon for the delay because of some big conspiracy, and blaming Amazon is a popular thing to do, but it was actually the Canadian government that was holding things up because of a patent issue regarding the Kindle Voyage's haptic feedback feature.
Apparently Amazon got that issue squared away as the Kindle Voyage is now selling directly from the Amazon Canada website.
The Kindle Voyage sells for $299 in Canada, which sounds super expensive at first but the weak Canadian dollar makes it sound worse than it really is compared to what it sells for in other regions.
First off Canadians don't have to deal with Amazon's special offers (lockscreen ads and banner ads on the homescreen), so it's comparable to the $220 Voyage sold in the US.
At the current conversion rate, $299 Canadian works out to $216.45, so it actually works out a little cheaper in Canada.
The Kindle Paperwhite 3 is way cheaper in Canada after conversion than it is in the US. It's only $139. That's the equivalent to just over $100 USD, and that's for the non-ad model that sells for $139 in the US, so it basically works out to Canadians paying $40 less than US customers for the Paperwhite 3—that's surprising.
Amazon is selling both the 3G and WiFi-only versions of the Kindle Voyage. The 3G model adds $70 to the price so it works out to $369. Interestingly they don't offer any bundle package deals like they do on the US website.