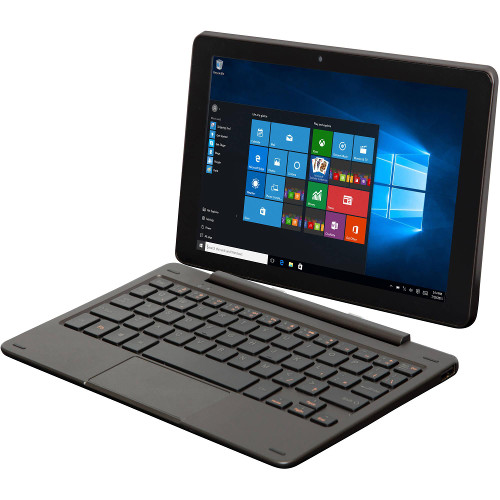 There aren't any sales going on for ereaders at the moment but there are some good deals on tablets right now, even some high resolution tablets that are great for reading, like the 8-inch Asus ZenPad S and the 7-inch Google Nexus 7 2.
There are some certified refurbished models for cheap, and Best Buy has a good deal on the 8-inch Samsung Galaxy Tab S2 for $100 off plus a free $50 gift card, but I think the deal expires today so don't delay.
Walmart has an 8.9-inch Windows 10 tablet with a keyboard for $69, an incredibly low price for the amount of features it offers.
The Dell Venue 8 7000 Series is on sale for $199 and it has some nice specs, including an 8.4-inch OLED display with a resolution of 2560 x 1600.
Many of the tablets on this list are cheaper than the Kindle Paperwhite ($119), which is pretty crazy when you think about it, especially considering the Paperwhite comes with ads at that price and you have to pay an extra $20 to remove them.
Considering how low tablet prices continue to drop, the future of E Ink screens and Kindles may be in more danger than we think…
Tablet Deals – March 5th
ASUS ZenPad S 8 32GB (Refurbished) – $119
Lenovo Tab 2 10 – $163
Dell Venue 8 7000 Series – $199 16GB, $249 32GB, add a wireless keyboard and case for $50
Asus Google Nexus 7 16GB 2nd Gen (Refurbished) – $109, $139 for 32GB, $149 LTE 4G
Samsung Galaxy Tab S2 8 – $299 plus free $50 gift card, plus get $15 off a cover ENDED
Nextbook Flexx 8.9″ 2-in-1 Tablet Windows 10 – $69
Samsung Galaxy Tab 4 WiFi + 4G LTE (Refurbished) – $115
Acer Iconia 64GB Windows 8 (Refurbished) – $104
HP Stream 8 Tablet 32GB Windows 8.1 (Refurbished) – $84, $74 for 7-inch model