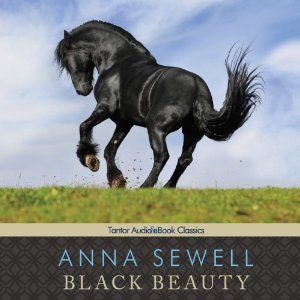 Every month Amazon gives away a free audiobook to help promote their Whispersync for Voice feature that syncs Kindle ebooks and Audible audiobooks so that you can easily switch back and forth between reading the ebook and listening to the audiobook.
This month's freebie is a repeat but that was from a long time ago. Throughout March 2016 you can get the audiobook version of Black Beauty for free from Amazon.
Technically you have to get the free Kindle book first before the audiobook becomes free.
The Audible audiobook version of Black Beauty normally sells for $6.95, so being able to get it for free is a nice perk.
To get the audiobook for free you just have to click the "Add Audible narration" button below the buy now button on the ebook's product page. If you miss it just go to the audiobook page above after getting the ebook.
Here's the description of Black Beauty by Anna Sewell:
In this classic story, set in Victorian England, a well-born colt tells his life story, from his early years in a pleasant meadow to his experiences as an elegant carriage horse and then an overworked cab horse. As he passes from one owner to another, some gentle, some cruel, Black Beauty tells a moving tale of an animal's perspective on the human world.