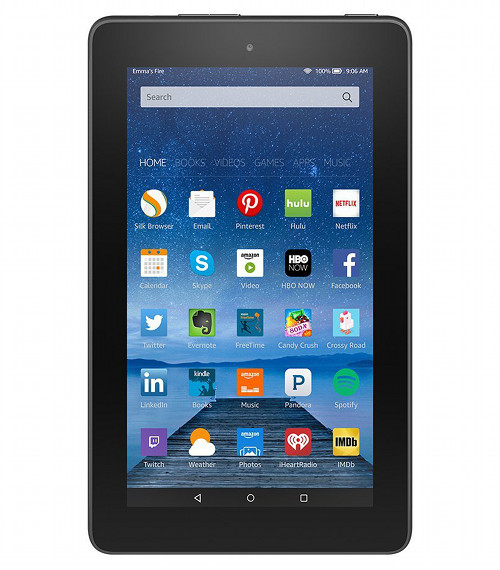 Today Amazon started advertising a new 16GB version of their entry-level Fire tablet for purchase on their website.
The 16GB model sells for $20 more than the 8GB model, making the price $69 for the one with ads and $85 for the one without ads (special offers).
So does this mean we can't call it the $49 Fire tablet anymore?
Just calling it Fire gets kind of confusing after about the twentieth different model named Fire…
Either way, it's good to see Amazon boosting the amount of internal storage space because 8GB isn't very much at all when the operating system alone takes up about half of it.
The external microSD card helps some but not everything can be stored on it so they should just start phasing out 8GB tablets altogether and start making 16GB the new minimum.
There's a 16GB option for the 7-inch Fire Kids Edition bundle as well, which sells for $119. It's the same exact tablet; the difference is it comes with a kid-proof case, 1 year of FreeTime Unlimited, and a 2-year worry-free guarantee.
Check out my Fire tablet review for the full rundown of features and specs for Amazon's entry-level tablet.
Update: It appears that the folks at Amazon keep changing their mind on the price. Initially it was $69.99 with ads and $84.99 without. Then a few days later they changed it to $59.99 and $74.99 respectively. Now it's back up to $69, so who knows what it will be next week. This article was updated to reflect the change in price (twice).