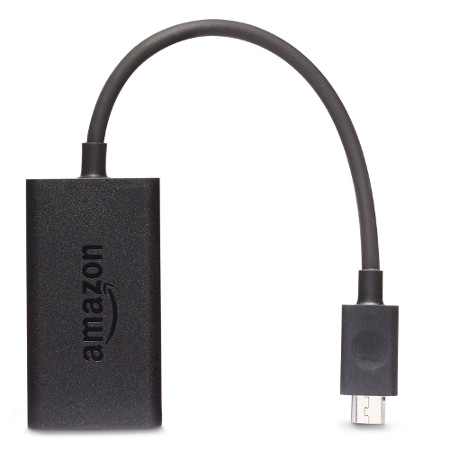 Yesterday Amazon introduced a new Kindle Paperwhite bundle with a Kindle Audio Adapter accessory that can be used to listen to text-to-speech and read screen content aloud for the visually impaired.
Amazon has already started selling the Kindle Audio Adapter separately for $19.99. It's in stock and shipping now.
Currently the description says that it only works with the Kindle Paperwhite 3, the 7th generation model.
People with Amazon have stated that support will be added to other Kindles as well, but no specifics have been given regarding models or a date.
I guess that explains why the 7th gen Paperwhite is the only one showing the 5.7.4.1 software version at the moment, where the other current models are still at 5.7.4.
The Kindle Audio Adapter is basically an audio interface designed specifically for the Kindle. It connects to the device's USB port and draws power from the Kindle's battery.
You can connect a pair of headphones or speakers into the adapter (it does not come with either) to listen to text-to-speech on Kindle books that have the feature enabled (it's up to publishers and authors to allow it or not).
The audio adapter also enables the use of Amazon's VoiceView feature, which is available on their Fire tablets as well. The feature is designed to read screen content aloud and assist the blind and visually impaired to navigate the Kindle by touch and sound.
Unfortunately the Kindle Audio Adapter does not work with other forms of audio content, so audiobooks and music files still cannot be played.
I'll be posting a review of the new adapter soon so check back later for more details.
Update: It looks like this is only going to work with the Kindle Paperwhite 3, the Kindle Voyage, and the Kindle Oasis because it turns out that the TTS software requires 512MB of RAM to work and all the other Kindles only have 256MB.