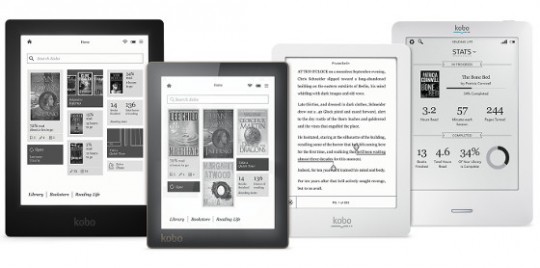 A couple of months ago I posted about how things have become oddly quiet with Kobo.
You rarely hear any news coming from them anymore, nothing about new products or new features. They haven't even updated the software for Kobo ereaders in over seven months (they used to issue updates about every month or two).
The Kindle Oasis release came and went without a peep from Kobo.
In years past they at least tried to compete with Amazon by announcing new ereaders a week before Amazon, or boasting about features Kindles lack.
Not anymore. It's like Kobo doesn't even care about competing with Amazon these days. What gives?
Surely Kobo has a new ereader in the works. The last ereader they released, the Kobo Touch 2.0, was a total flop, which isn't surprising considering that it has the same tech as ereaders released 5 years ago.
The next Kobo ereader needs to bring a lot more to the table. Amazon has shown that there's a market for premium ereaders so hopefully Kobo has a new high-end ereader in the works to compete with the Kindle Oasis and Kindle Voyage.
It's been over a year since Kobo released the Kobo Glo HD, and the Kobo Aura H2O was released back in 2014, so Kobo is due for a new model.
Hopefully in the next couple of months Kobo will get back in the action and make things interesting again.