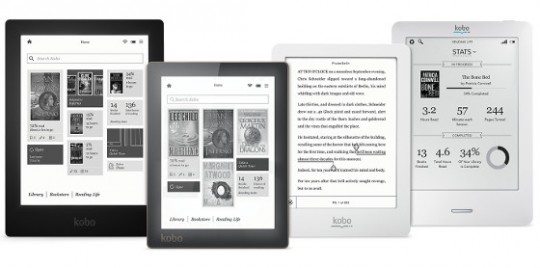 Things have been unusually quiet out of Kobo over the past several months. It seems like there's rarely anything new to report lately; it's getting harder and harder to come up with new Kobo-related article ideas.
They haven't released a firmware update for their ereaders since early December. They used to issue updates a lot more frequently but things have really tapered off over the past six months.
There doesn't seem to be nearly as many promotions or discount codes as there used to be either. I guess since they switched to using Super Points they're going more in that direction instead, which makes sense.
Back in January Kobo added reading stats to their website, but the stats still aren't available for a large percentage of titles, it seems.
Kobo also started offering a price match guarantee in January for ebooks purchased from them. The way it works is you fill out a form after purchase and they give you store credit for the price difference, plus 10%.
What's really surprising about Kobo is that they haven't done anything to integrate OverDrive support on their ereaders or apps. Kobo's parent company, Rakuten, purchased OverDrive for 410 million dollars in cash 1 year ago last month.
Owners of Kobo ereaders hoped that Kobo would added OverDrive support directly to Kobo devices like Sony did with the PRS-T1 to make it easy to browse and download library ebooks directly.
Currently Kobo ereaders require using a PC to download and transfer library ebooks from OverDrive using a USB cable and extra software. Ironically the process is much simpler for Kindles that can have the library ebooks wirelessly delivered.
It's curious that Rakuten continues to make it harder for Kobo device owners to get library ebooks than Kindle owners. You'd think that Rakuten would strive to give Kobo as many advantages over Kindle in the ebook market as possible. But nothing has changed at all in that regard over the past year. It's really odd…