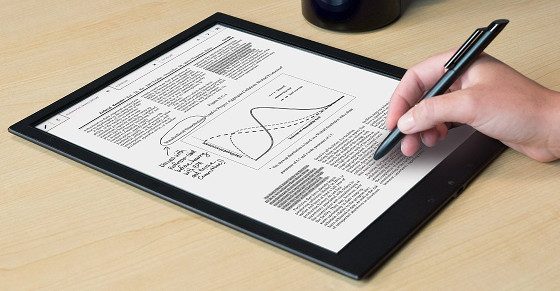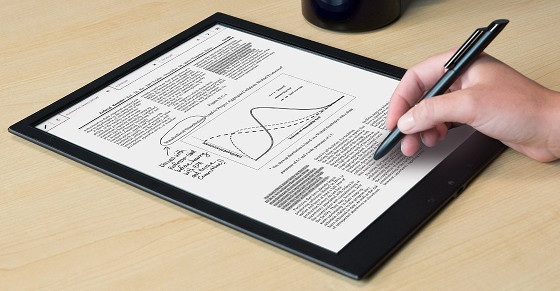 Last month I posted about how the 13.3-inch Sony DPT-S1 PDF reader was on sale for $100 off, its lowest price ever.
That's why I was even more surprised to see it marked down by $200 now, taking the price down to $599 at Amazon.com and B&H.com.
If that still sounds expensive consider the fact that the Sony DPT-S1 used to sell for nearly double that price when it first arrived to the US.
In fact the imported version did sell for more than double that for a time before it became more widely available.
Officially the DPT-S1 sold for $1100 when it was first released. Then Sony lowered the price down to $999. About six months later they dropped the price again down to $799, the price that it has sold for over the past year.
It's still expensive but it's a huge difference now that the price is all the way down to $599.
It's hard telling how long the price will stay that low or if it's permanent and they're trying to clear stock. Sony has shown no inclination of working on a second gen model, so this might be it for the DPT-S1.
Lots of people really like Sony's specialized 13.3-inch PDF reader so it's a shame to see them not continuing to develop it, but at least the price keeps getting lower.