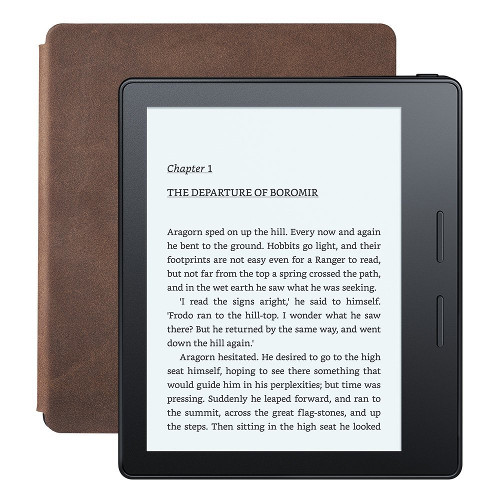 Here's something different. The official Amazon Kindle team is hosting a discussion the beginning of this week asking for Kindle users' feedback.
The discussion is being held over on the official Kindle forum at Amazon where anyone who wants to can participate.
The discussion starts Monday, July 18th at 7 a.m. PDT and goes through Tuesday.
As an incentive to join the discussion to share your thoughts on Kindles, they are giving away two Kindle Oasis ereaders to participants that enter.
It's unclear exactly what the Kindle Team's goal is with this customer discussion and what the interaction will be like.
The wording in the announcement is rather vague and borderline delusional. It makes it sound like customers are talking directly to an entity that is Kindle.
Here's the quote:
This is the Kindle e-reader team. We'll be hosting a discussion here on Monday and Tuesday of next week to give you and others like you the opportunity to share directly with Kindle. We're looking for your help to provide valuable insight into how we can make our interactions with Kindle customers more meaningful.
It's hard telling what that means exactly but I guess we'll find out tomorrow.