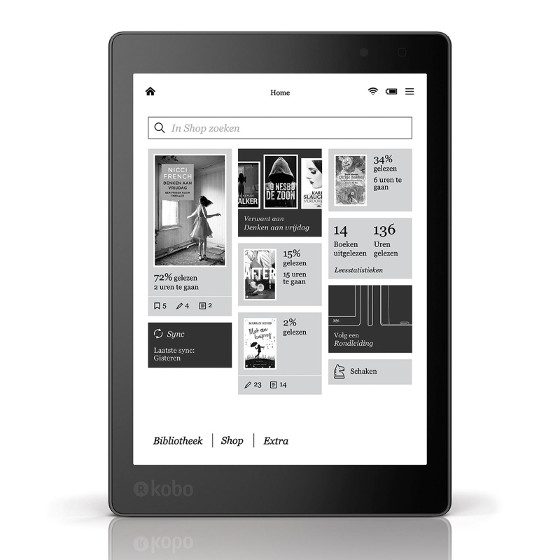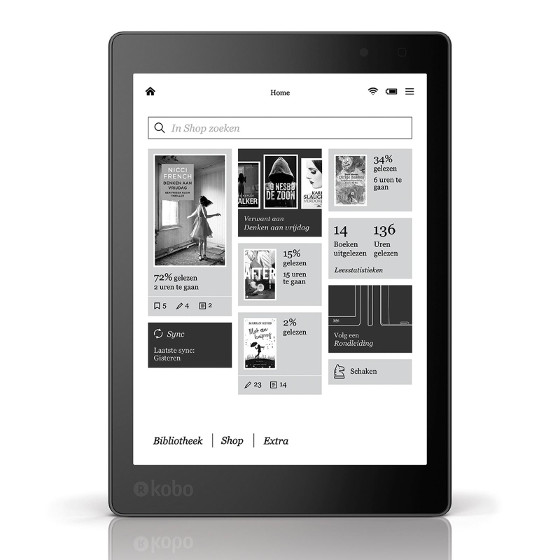 Whenever Kobo gets set to release a new ereader, the details always turn up somewhere online from a small retailer before the official announcement is made.
And that's exactly what's happened again today with the new 7.8-inch Kobo Aura One. Most of the specs and a couple of pictures turned up on a Dutch website.
The Kobo Aura One does indeed have a 7.8-inch E Ink screen as earlier details had suggested, and it appears to have a flush glass screen as well.
That makes it the first ereader to offer a screen that size, although it's not much different than a few devices that have 8-inch screens, but the bump in resolution is a plus.
The screen tech is E Ink Carta with a resolution of 1872 x 1404, which equates to 300 ppi.
Another interesting detail, the Kobo Aura One is waterproof and dust proof. If the translation is accurate, it's more waterproof than the Kobo Aura H2O. The description says that it's waterproof for 60 minutes in up to 2 meters of water (that's double the time and depth for the Kobo Aura H2O).
Another improvement with the Kobo Aura One is it has 8GB of internal memory, double the usual, with 512 MB of RAM. Unfortunately it doesn't have a memory card slot, so it looks like Kobo is doing away with those entirely at this point, this being the third new model in a row without one.
The battery life is rated at approximately one month—pretty standard. The weight is only 252 grams, which is pretty light considering the size. The 6.8-inch Kobo Aura H2O weighs 233 grams, so it's not very much heavier.
Kobo is expected to officially announce the Kobo Aura One around the middle of this month so stay tuned for more details.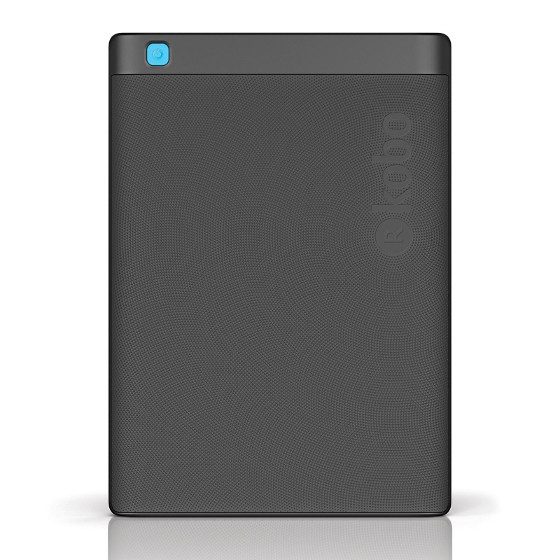 via: MobileRead