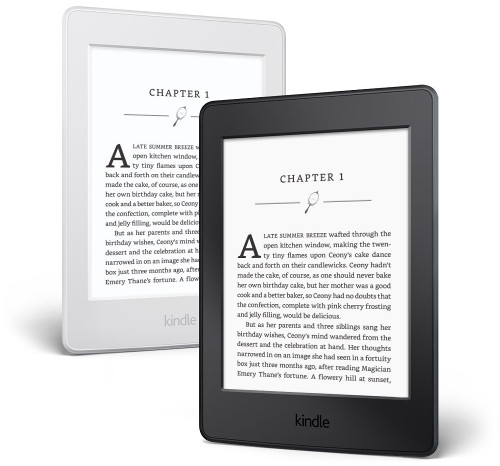 I was over at Amazon and happened to notice that they are running a limited-time deal on the entry-level Kindle Touch, the new 2016 model without a frontlight.
It's a different deal than usual. Instead of taking a certain percentage off the price, it's a buy 2 get $40 off sale.
So for the special offers model it's basically like buy one get one for 50% off.
To get the deal you have to enter code TWOPACK40 in the coupon code box during checkout.
Currently only the black version is in stock; the new white option for 2016 is on backorder until mid-October.
Unfortunately the deal only applies to the entry-level model and not the Paperwhite or higher up Kindles.
The deal is described as a "limited-time offer" and could expire at anytime (there doesn't seem to be an end date listed anywhere).
If you'd rather get a Kindle with a frontlight (highly recommended) Amazon will probably be having a sale on the Kindle Paperwhite again soon, as they regularly do every month or two.