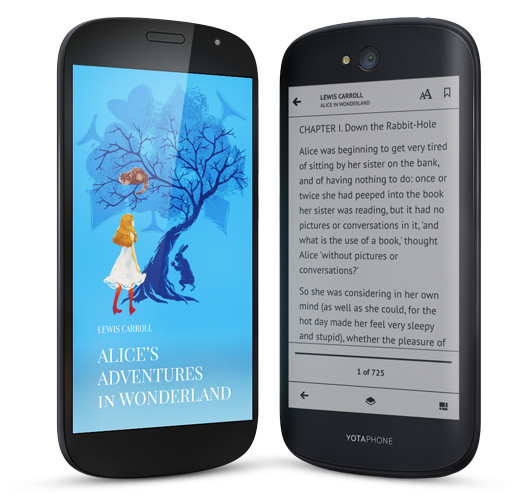 The Yotaphone 2 is a dual screen Android smartphone with a 5-inch AMOLED display on one side of the device and a 4.7-inch E Ink screen on the other side.
I was surprised to see the Yotaphone 2 on sale for $139 this week from Banggood.com, a Chinese wholesale website.
Last year when the Yotaphone 2 was available on Indiegogo it sold for over $500 plus shipping.
That's an incredible drop in price considering it's only been a little over a year.
I can't recall seeing an E Ink phone priced this low before.
The Yotaphone 2 has respectable specs. The front display has a resolution of 1920 x 1080 (442 ppi) and the 4.7-inch E Ink display has a resolution of 960 x 540 (235 ppi).
The device runs Android 4.4 KitKat and it's powered by a 2.2GHz quad-core Snapdragon processor with 2GB of RAM and 32GB of storage space. It has an 8 megapixel rear camera with auto-focus and LED flash, along with a 2.1 megapixel front camera.
It also has WiFi, Bluetooth, GPS, an FM radio, Gorilla glass 3, and a 3.5mm headphone jack. Battery life is rated at up to 42 hours for talk time and over 100 hours for reading.