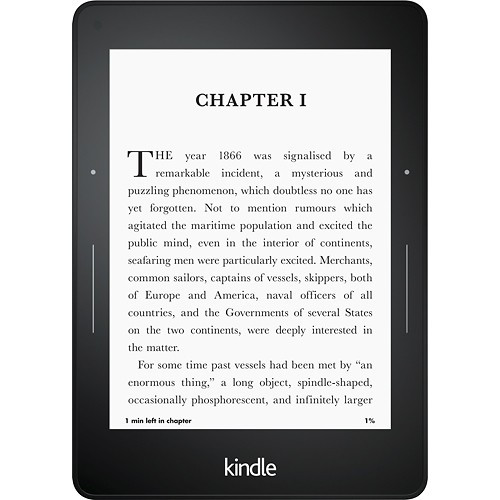 This morning I noticed that Amazon has run out of Wi-Fi Kindle Voyages with special offers, the base $199 model. They also no longer offer the Kindle Voyage Essentials bundle—they are listed as currently unavailable.
The shipping date has been pushed back to 3 to 4 weeks on the Wi-Fi Kindle Voyage. It might mean nothing, or it could possibly mean that Amazon has a new updated Kindle Voyage that they're getting set to launch.
A couple months ago the exact same thing happened with the Fire HD 8 when it suddenly became unavailable and then Amazon released an updated model a few weeks later.
The Kindle Voyage is currently marked down by $50 for Amazon Prime members. The 3G version and non-ad versions are still in stock.
Perhaps they sold a lot more of the Wi-Fi special offers models than they were expecting, but the sale has only be going on for a couple of days. It seems more likely that they are clearing out remaining stock.
It's still not too late for Amazon to release a Kindle Voyage 2 in time for the busy holiday shopping season, but it would need to happen within the next 3 to 4 weeks. Things could get interesting…