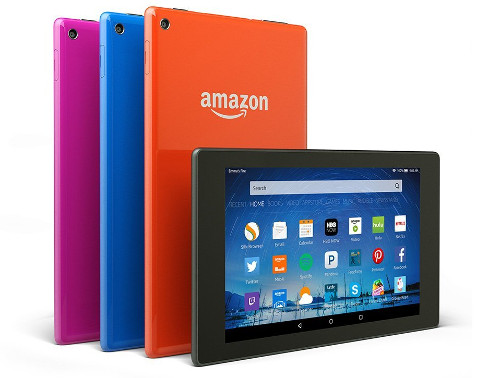 Yesterday I happened to notice that Amazon's 8-inch Fire tablet has suddenly gone missing.
It's no longer listed at the top of the page with the other Fire tablets, and its price has been removed from the fire comparison charts at Amazon.
Yesterday the Fire HD 8 was listed as "currently unavailable", with no option to buy any of the models.
Now today the buying options have returned, but every single color and variation of the Fire HD 8 is out of stock until September 14th.
That's kind of bizarre. How is it that they managed to run out of four different colors with two different storage capacity models, plus each with the option for ads or no ads, all at the same exact time.
Something seems fishy about that. Perhaps the Fire HD 8 is getting updated next month and they're just waiting until then to bring it back. But orders can still be placed so that doesn't make a lot of sense.
The Fire HD 8 was first released in September 2015, and Amazon likes to replace Fire tablets each year with a new model, so an updated Fire HD 8 is a possibility. One with a higher resolution screen and a larger battery would be nice.
It's already getting close to that time of year again. New Fire tablets are most likely going to get released soon either way. Hopefully a new larger-screen Kindle is in the works as well…