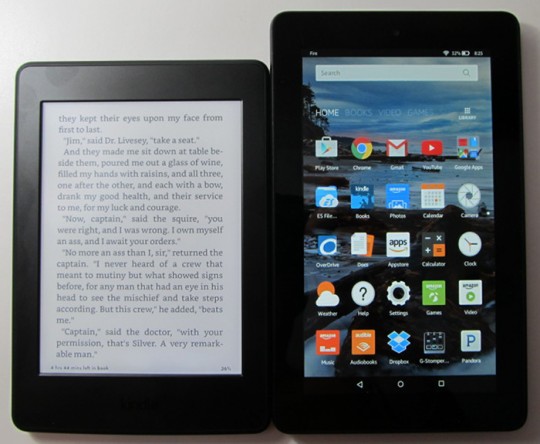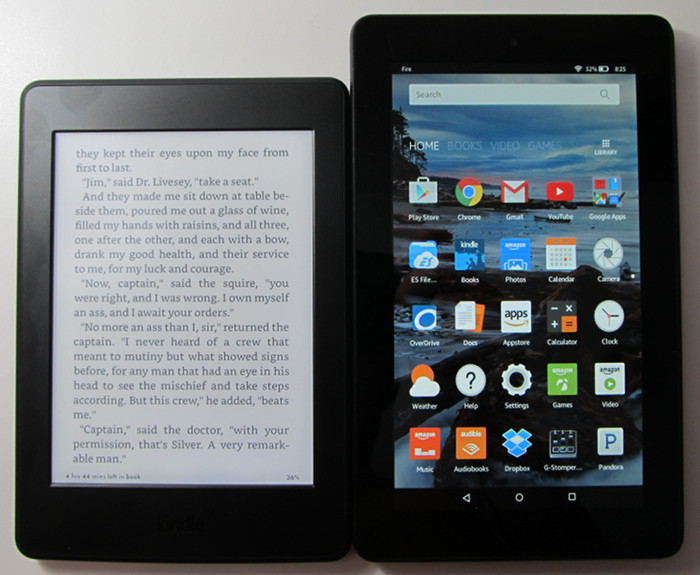 Considering the price difference and the amount of features that tablets offer compared to dedicated ebook readers, I guess it shouldn't be surprising that Fire tablets are a lot more popular than Kindle ereaders, but the number of overall reviews for each helps put things into perspective.
Amazon never releases sales figures for Kindles or Fire tablets so you never know what is going on behind the curtain.
The number of customer reviews is one indication of popularity.
I was surprised to see the new Fire HD 8 has close to 4,000 reviews already. Considering that it was just released last month that's pretty impressive.
Undoubtedly the lower $89 price has a lot to do with that. Last year's Fire HD 8 was priced at $149 and it only has 8,842 reviews after 1 full year.
By comparison, the new entry-level Kindle that was released this past July only has 1,894 reviews and the Kindle Oasis that was released way back in April only has 1,907 reviews.
In a month and a half the Fire HD 8 alone has exceeded those numbers.
Amazon sells a ton of $49 Fire Tablets as well. In one year it has amassed nearly 80,000 reviews.
Compare that to the Kindle Paperwhite 3, which was released a couple of months earlier, with about 29,000 reviews.
I guess it shouldn't be surprising considering how inexpensive Fire tablets are compared to Kindle ereaders, especially the likes of the Kindle Oasis and Kindle Voyage, but the number of reviews suggest that Fire tablets are a lot more popular that Kindle ereaders.