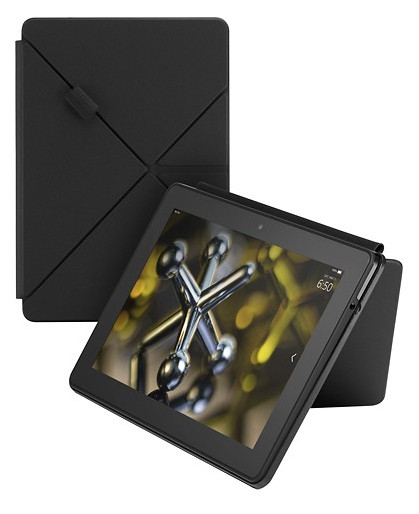 Best Buy has heavily-discounted some accessories for the previous generation Kindle and Fire tablets.
You can get an official Amazon sleepcover for as little as $5 for the Fire HD 6, or an M-Edge cover for $3.49 (links below).
You can also get an Amazon USB Power Adapter compatible with Kindle ereaders and Fire tablets for $4.99, which is 75% off the regular price.
They also have an Amazon sleepcover that fits the entry-level Kindle for $7.49, and open-box for $4.99, but it's for the previous model not the current one.
One problem with Best Buy is they aren't very good at specifying which model the covers are designed for so make sure to read the customer reviews for conformation on which models the covers fit.
For instance, some of the covers are mislabeled and say they fit 6-inch Kindles but they are really for the Fire HD 6.
I have no idea how long this sale will last so take advantage of it while you can.
Best Buy Links
Amazon PowerFast USB Power Adapter – $4.99
Amazon Protective Cover for 7th Gen Kindle – $7.49 (open-box $4.99)
M-Edge – Folio Plus Shell for Fire HD 6 – $7.49
Pink M-Edge Folio Plus Shell for Fire HD 6 – $3.49
Amazon Standing Case for Fire HD 6 – $4.99
Amazon Standing Origami Case for Kindle Fire HDX 7 – $7.49
Amazon Origami Case for Fire HDX 8.9 – $9.99 (open-box $7.99)