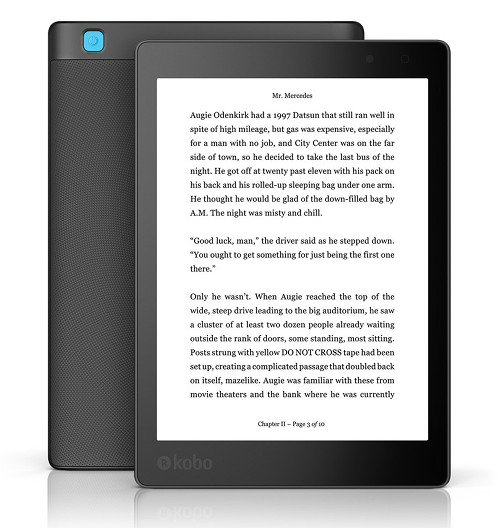 Kobo's sales and marketing techniques have always been rather unusual, especially when it comes to selling their ereaders in the US, and things just keep getting more perplexing all the time.
The Kobo Aura One was released 2 months ago. It's the only ereader to have a 7.8-inch 300 ppi E Ink screen, which is my new favorite screen size.
Lots of people are intrigued by the Kobo Aura One and want to buy it, but once again Kobo is making the process a major hassle.
Kobo doesn't sell their ereaders from any stores in the US so the only place to buy them in US dollars is from the Kobo website.
The problem with that is Kobo has had the Aura One listed as Out-of-Stock for the majority of the time since its release.
A couple of people left comments last week about the Kobo Aura One finally being in stock from the Kobo website but that ended up lasting all of about 1 hour before it was listed as out of stock again.
Meanwhile, the Kobo Aura One has been in stock in stores and online from the Chapters.Indigo website nearly the entire time since it's been released. In fact you can buy up to 2 of them at once.
So why does Kobo continue to list it as out of stock from their website?
It makes no sense.
Some people don't want to order from a Canadian website in the US because it's a hassle to exchange or return it if something is wrong with the device.
From my experience, ordering from Indigo is a lot faster and cheaper than ordering from Kobo, but I can understand why some people would rather pay in US dollars and not have to deal with international shipping.
Kobo has been making it difficult to buy their ereaders in the US ever since they started making them so I guess it shouldn't be a surprise, but at some point you'd think they would figure out how to get things right considering they are owned by the biggest e-commerce company in Japan.