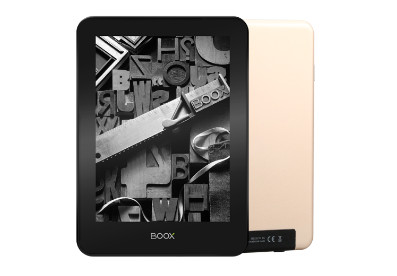 Onyx has finally released their latest premium 6-inch ereader, the Onyx Boox Kepler Pro.
It was expected to get released over the summer but it got delayed so it's good to see the Kepler Pro now showing up online.
Banggood has a new listing for the Kepler Pro that got added yesterday.
The downside is the price is quite a bit higher than it should be at $232.87 USD.
To put things in perspective you can get an 8-inch 300 ppi Kobo Aura One for $229 USD (actually it's only about $200 USD after the conversion from CAD if you order it from Chapters.Indigo, even with shipping costs).
Banggood does have some ways to get discounts but even still pricing the Kepler Pro higher than the Kindle Voyage doesn't make much sense.
As far as specs, the Kepler Pro has a 6-inch 1442 x 1072 E Ink screen with 300 ppi. It's a flush glass screen and it has capacitive touch. There's a frontlight, WiFi, Bluetooth, it has a 3000mAH battery, 16GB of internal storage space, 1GB of RAM, and a microSD card slot for expansion.
It runs open Android 4.0 and can install Android apps. It comes with built-in apps for ePub and PDF files, among other formats, including Adobe DRM.
The Kepler Pro has an aluminum casing and unique button placement with small keys along the edge on each side toward the top. The device is 7.5 mm thick and weighs 205 grams. It looks interesting despite the fact that Onyx is still clinging to Android 4.0 for some inexplicable reason. The Onyx Boox C67ML runs Android 4.2 and has the same 300 ppi E Ink screen, and it sells for a lot less at $145.