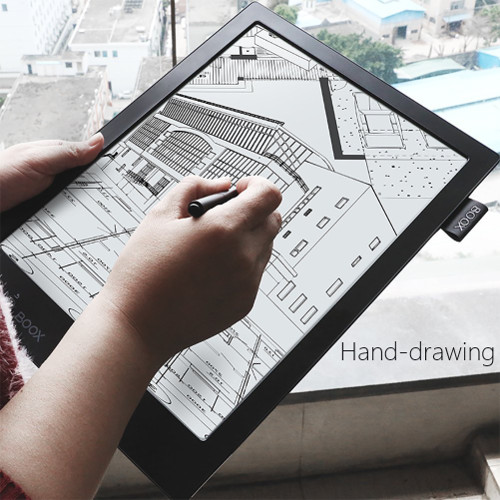 I don't know how long the sale is going to last but I noticed that Banggood has the Onyx Boox Max on sale for $679 with free shipping.
Granted that's still expensive for an ereader but that's the lowest price I've seen the Onyx Boox Max selling for since it was released earlier this year.
Other listings on Amazon and eBay are currently charging around $799 for it.
Now that the Sony DPT-S1 has been discontinued, that leaves the Onyx Boox Max as the only viable option for an ereader with a 13.3-inch E Ink screen.
The larger display makes the device a lot better suited for reading PDFs and other large-form content, of course. Plus it has an electromagnetic touchscreen and stylus pen for writing notes on-screen.
As far as specs, the Onyx Boox Max has the usual 1GHz processor, 1GB of RAM, 16GB of internal storage, and a microSD card slot. It has WiFi, Bluetooth, a 4100 mAh battery, a micro UBS port, a speaker, a microphone, and a 3.5mm headphone jack.
The Onyx Boox Max runs Android 4.0 and can install 3rd party apps. On the downside it does not have a frontlight like smaller ereaders and the touchscreen does not support finger touch—stylus touch only.