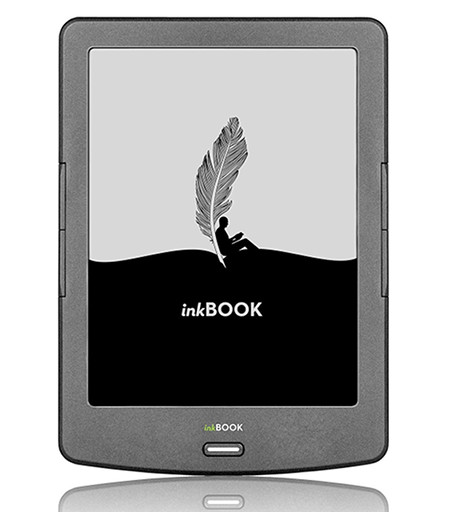 It looks like Arta Tech has released a new entry-level ereader called the inkBook Classic 2.
The new ereader recently turned up on Amazon for $89 with free shipping.
It has an interesting design, with an unusually contoured back.
It also sports page buttons and a touchscreen.
But there aren't many details given in regards to the inkBook Classic 2—the description page isn't very descriptive—and it's not even listed on the inkBook website yet.
The description says it has a 6-inch E Ink Carta screen, and considering the price that probably means it has a 1024 x 758 resolution screen instead of the more expensive 300 ppi displays.
The description also states that it runs Android, so it's probably Android 4.2.2 like the other inkBooks.
There's no mention of a frontlight or other features so who knows what to expect, but there is a microSD card slot visible in one of the pictures.
The inkBook Classic 2 is the third inkBook-branded ebook reader available on Amazon, along with the inkBook 8 and inkBook Obsidian. Last year I posted a review of the inkBook Obsidian; the inkBook Classic 2 is probably mostly the same from a software standpoint.
There's not much difference in price between the inkBook Obsidian at $105 and the inkBook Classic 2 at $89. The Obsidian seems like the better deal on paper but it's hard to tell at this point.