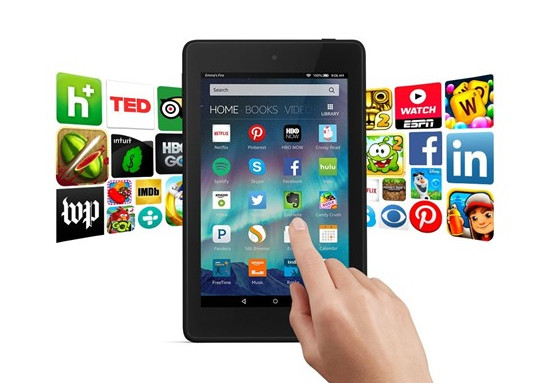 The holiday shopping season is over but there are still some good deals to be had.
There's a deal at Woot again for another refurbished Fire tablet.
This time around they've got the Fire HD 6 for $35.
It's the 16GB version instead of 8GB so that's a plus.
Unlike some of the older models it runs the current Fire OS 5 and it has a higher resolution screen than the current Fire tablets so it's still a solid option at that price.
The deal lasts for another 2 days or until they sell out.
In other deal news, Amazon has been having a lot of 1-day sales on Kindle ebooks lately as part of their Deals of the Day.
This time they've got a few dozen highly-rated fiction ebooks on sale for $3.99 or less (most are less).
Update: They added the 8GB Fire HD 6 model to the Woot deal for $29. And Amazon has another Kindle ebook deal for January 1st, with up to 85% off books to read in a lifetime.
Here's some other Kindle book deal links:
50 Kindle Book Deals for $2 Each
120 Kindle Books Starting at $0.99 each
Up to 60% off select series bundles
Select Mystery, Thriller & Suspense Kindle books starting at $0.99