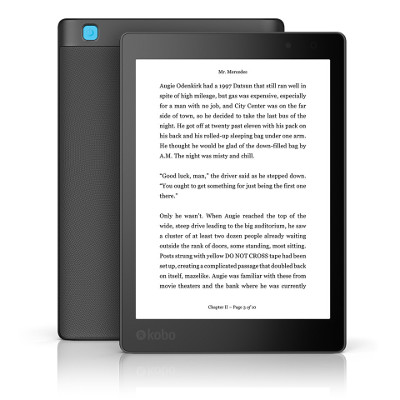 Here are a couple of ereading notes to parlay into a single post.
First off, Google is running a promotion where you can get $5 off any ebook priced over $5.
The credit is limited to one use per customer and is only valid in the United States.
You have to redeem and use the offer by March 31st, 2017.
Here's the link to the $5 credit Google Play deal page.
In other ereader-related news, the Kobo Aura One is back in stock from Chapters.Indigo once again after selling out toward the end of December.
The Aura One is still unavailable from Kobo's website, however, but it's expected to return later this month. It's crazy how long it's been since they were selling it directly. It was first released at the beginning of September and it's pretty much been unavailable since October. How many months does it take to replenish stock?