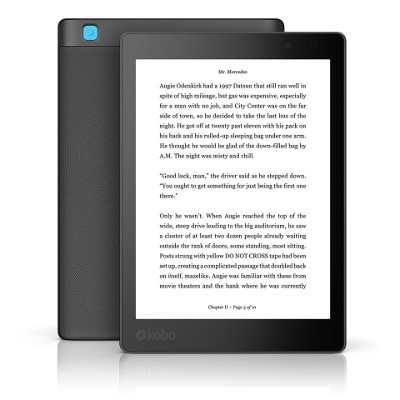 Kobo has a limited number of Kobo Aura One ereaders back in stock again.
Both the US and Canadian Kobo stores show that limited quantities are available, while the UK store still says more stock is coming soon.
Kobo had some for sale last week for a short time, so they might not last for long, but it looks like they're at least getting a steady supply going again.
They've also started selling the official Kobo Aura One sleepcover once again after being out of stock for a long time.
In fact the Kobo Aura One itself has been out of stock from Kobo's website the majority of the time since it was released in September.
Kobo quickly sold out and claimed they had sold more than expected, but the Aura One was still available from retail partners a large portion of the time so they must have been prioritizing retail supply over their own.
Either way it's good to see the Kobo Aura One becoming more widely available. The large 7.8-inch screen makes it unique and appealing over all the similar 6-inch ereaders on the market. I liked it enough to declare it the best new ebook reader of 2016.