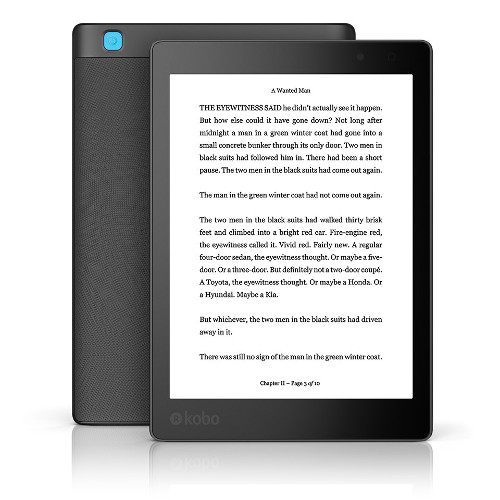 The Kobo Aura One is back in stock again from Kobo's website.
The US store, UK store, and Canadian store all show a limited quantity back in stock.
It remains to be seen how long the "limited quantity" will last.
Hopefully they have enough to stay in stock for longer than a day or two like previous re-stocks.
The Aura One was released six months ago now and the vast majority of that time it's been unavailable from Kobo.
It's getting to the point where it's kind of ridiculous actually. There's got to be a reason why it's always out of stock, something deeper than a mere supply issue.
Nonetheless, it's good to see the Aura One back in stock again, even if it doesn't last long. It's one of the best ereaders on the market thanks to its unique 7.8-inch screen with an adjustable frontlight color.
Check out my Kobo Aura One review for more details about the device and to see a video walkthrough.