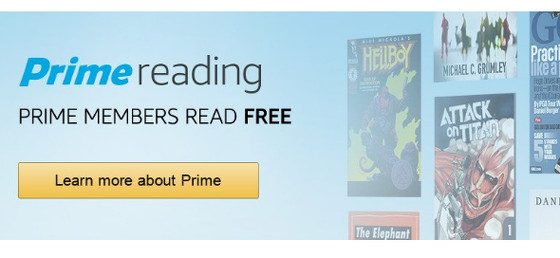 About 5 months ago Amazon added Prime Reading to the list of benefits for Amazon Prime members. The month before that they added free Audible Channels and audiobook streaming for Prime members.
Most people probably get Amazon Prime for the free 2-day shipping on Amazon orders, and for the video and music streaming services.
But how many Prime members make use of Prime Reading and audiobook streaming?
I would guess the percentage is pretty low.
There are probably a lot of Prime members that still don't know they have access to a library of free ebooks and audiobooks.
Currently Amazon has over 1000 Prime eligible Kindle ebooks available to download and read for free.
The selection is basically .1 percent of the titles that are available in Kindle Unlimited, Amazon's ebook subscription service.
The audio content includes Audible Channels with original audio series and handcrafted playlists, plus a selection of audiobooks to stream anytime.
Unlike the Kindle Owner's Lending Library, another Prime perk, a Kindle or Fire tablet is not required to use Prime Reading. All you need is a free Kindle app for iOS or Android.
So what do you think about Prime Reading and Audible Channels? Are they Prime benefits that you use regularly?